UPDATE: OK Tornado Was a Record [PHOTOS]
UPDATE: The National Weather Service has concluded that the May 31st, El Reno tornado now rated EF-5 and at 2.6 miles wide, was the widest ever recorded.
Four storm chasers were among the dead in the latest batch of violent tornadoes to pummel Oklahoma on Friday night, May 31st.
Those killed included 55-year-old storm chaser and meteorologist Tim Samaras along with his son, 24-year-old Paul Samaras, and fellow storm-chaser, 45-year-old Carl Young.
The classic movie "The Wizard of Oz" fascinated a then-6-year-old Tim Samaras, his brother said – not for the magical Emerald City, but by what took Dorothy there, the storm.
It was a violent day for chasers in the Sooner state as video taken by a number of storm chasers showed debris pelting vehicles Friday. Winds swept one vehicle with a crew from The Weather Channel off the road, tossed it 200 yards and flipped it into a field – they escaped major injury.
Here is the tornado that proved to be deadly for the trio.
The Storm Prediction Center said scientific storm chasing is performed as safely as possible, with trained researchers using appropriate technology. It encouraged all, including the media and amateurs, to chase safely to avoid a repeat of Friday's deaths.
Very sad to hear the news of the death of Storm Chaser Tim Samaras while chasing in OK. I've known Tim since 1990 when I lived in Denver." – Todd Heitkamp, National Weather Service office of Sioux Falls

Photos from ABC News: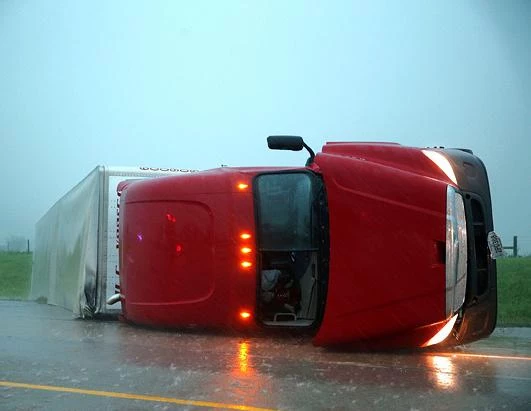 source: Associated Press / dallasnews.com